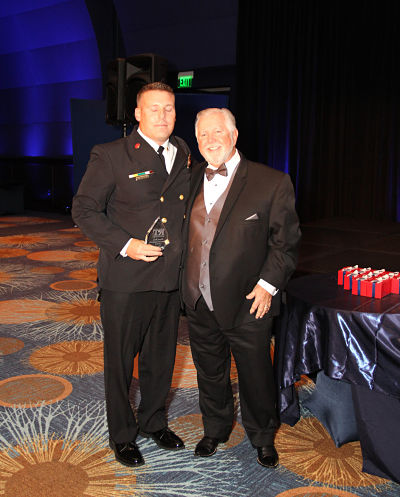 This nominee is a firefighter that made an immediate impact on his department when he arrived in 1998 as well as the community he serves and those that he serves with. One would be hard pressed not to find a citizen served by his department that that has not benefited from his selfless service or become a better person having interacted with him.
A man devastated by the loss of a brother at the wheel of a Drunk Driver, this nominee has taken this tragedy and used it as an opportunity to help others about the dangers of drugs and alcohol. He has taken this message into schools, youth groups and day camps to provide our young citizens the impacts of poor decisions. He brings reality and his personal testimony to the forefront.
He has extensive certifications to make him a better teacher. He developed and organized a Citizens Emergency Response Team. He teaches fire safety to children and adults and heads up his department's fire safety program. He takes the lead in helping people to be better prepared in case of fire – this is not a task to him – it is his mission. He does it because he wants to make a difference. He genuinely cares about the people that he serves. He is a valued father, husband, coworker, teacher, football coach, community organizer, Sunday school teacher and dedicated firefighter. And he always has a smile on his face – The 2016 Community and Education Award goes to Mike Donaldson – of the Hapeville Fire Department.